It's time for local governments to prepare for extreme heat waves
By Lawrence Yu, JHA Consulting Engineers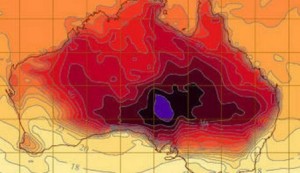 4 September 2014: With round one of the Building Resilience to Climate Change program currently open in New South Wales, it is the perfect time for local government to prepare for future extreme heat waves by investigating possible upgrades for their facilities.
Research has shown that elderly members of the community are especially vulnerable to the effects of heat. During extreme heat events, our built environment is today reliant on mechanical cooling to maintain comfort. However, most facilities have no back-up supply and are therefore susceptible to blackouts, which are much more likely to occur during heatwaves due to the combination of peak load and decreased system capacity.
Read the full story at the Fifth Estate here.
About Building Resilience to Climate Change ( and heat waves )
This $1 million program is funded through the Office of Environment and Heritage (OEH) and the NSW Environmental Trust and is administered by LGNSW to address identified climate change risks and vulnerabilities facing NSW councils.
Call for applications
Building Resilience to Climate Change is now open. Round 1, which invites projects that address extreme heat or adapt priority infrastructure, closes Monday 29 September 2014.
Objectives
The Building Resilience to Climate Change program has been established to encourage:
• Enhanced consideration of climate change impacts in local and regional decision making.
• Delivery of projects that minimise climate change impacts for local and regional decision makers.
• Implementation of climate change adaptation beyond current projects and programs.
• Fostering of adaptive capacity in Local Government through a community of practitioners across professional disciplines with direct experience in implementing adaptation responses across NSW.
How much is available?
A total of $875,000 in funding will be available to Local Government under the Building Resilience to Climate Change program. Two rounds will be held for eligible organisations with the following themes:
• Round 1 – building resilience to extreme heat or adapting priority infrastructure (close 29 September 2014).
• Round 2 – building resilience to water supply and/or quality or adapting priority infrastructure (opening mid 2015).
Grants of between $15,000 – $80,000 are available for projects delivered within 15 months. Collaboration with one or more councils, regional organisations, private sector or government agencies and other organisations is encouraged.
Questions?
Please contact either Denise Anderson, LGNSW, (details top right) or Suzanne Dunford, OEH, on (02) 9995 6351 or suzanne.dunford[at]environment.nsw.gov.au.