Resources for sustainability
Getting to Sustainability specialises in helping to green your organisation through consulting services and support, assisting organisations with such issues as carbon management, eco-efficiency* projects, sustainability reporting/evaluation, policy development and managing cultural change. However, we have also handpicked some do-it-yourself resources for sustainability relevant to a range of contexts.
Sustainability is a vast topic, so we hope these resources help your organisation to get across some of the basics of sustainability. It's all about starting the journey by identifying helpful stakeholders,  events, existing tools and media outlets that may help.
Use each of the pull down menus under 'Basics' to find a series of sub-menus such as 'What is Sustainability?',  'Resources for Sustainability' or 'Topics'. Each of these sub-menus also includes further sub-menus.
However, note that this website is a work in progress – so don't hesitate to send us your favourite  tools, links, stories and so on.
Further resources for sustainability
Here is a taste for some of the top resources we've identified which provide you with a range of practical resources across many sustainability topics: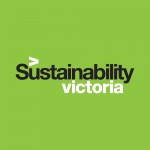 Sustainable Cities Institute – resources for local government and planners (in association with ICLEI). The Sustainable Cities Institute (SCI) at the National League of Cities in the USA, provides cities and sustainability professionals with timely, vetted, and practical resources to identify and implement solutions to advance their goals and strengthen their communities.
Finding a range of complementary providers to assist your sustainable business or enterprise
Getting to Sustainability can help you with tasks like planning, research, developing systems for organisational change and capacity building, evidence-based engagement / behavioural programs, aspects of green procurement, quality improvement and low cost eco-efficiency programs.
However, in light of the wide array of specialist skills and knowledge needed for comprehensive carbon and energy reporting and abatement in larger organisations, Getting to Sustainability can help you to source complementary providers.
Funding and incentives to go green
Getting to Sustainability can help you to identify opportunities to fund your initiatives, either through cost savings, grant applications or identifying other opportunities.
[*Eco-efficiency refers to saving energy and water as well as reducing waste.
The World Business Council for Sustainable Development
defines eco-efficiency as creating more value with less impact. Click on the link for the WBCSD learning module on eco-efficiency.]