Visited Planet reusing digital cameras for kids in Asia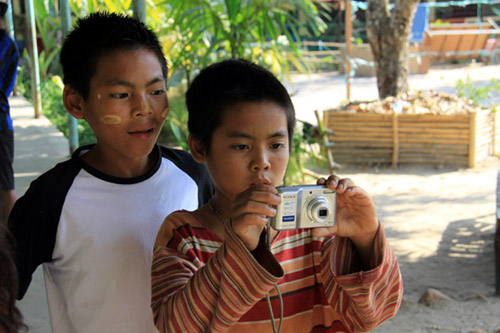 Have an old digital camera shoved in a drawer you no longer need?
Do you have memory cards you don't use?
Donate any camera products to Visited Planet – the organisation will get the cameras into the hands of an Asian child to enjoy and gain skills.
Visited Planet has been running photographic workshops in Asia in places like Burma, India and Nepal since 2009.
Many of these kids have never even held a camera before but the images they have taken offer quite a window into their own world. To date Visited Planet has taken about 60 cameras into Asia and taught about 300 people photographic skills. The next trips are planned for May 2014.
To be part of this ongoing project, Cameras for Asia regularly needs the following items:
– Any working digital camera
– SD cards / camera memory cards
– AA batteries or any camera battery
– Camera bags, cords and chargers welcome (even if not attached to a camera)
– Any other accessory
– Funds to help pay for excursions, exhibitions, prints and other costs
If you wish to deliver any items please bring or send them to 15 Eagle Terrace, Auchenflower, Brisbane or contact Jo on 0415 166 967.
See http://visitedplanet.com/cameras-for-asia/  or www.facebook.com/CamerasForAsia for more details.