Green Star Performance rating tool launched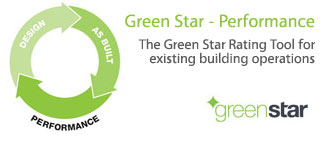 After more than two years of industry engagement, the Green Building Council of Australia (GBCA) has launched its new Green Star Performance rating tool which will improve the efficiency and environmental sustainability of Australia's existing buildings.
The Green Star – Performance rating tool is the result of the collaborative efforts of Australia's property and facility management industries, which have worked together to create a consistent, holistic method of measuring existing buildings.
Green Star – Performance will enable building owners and managers to identify pathways to improve the environmental and financial sustainability of their assets over time.
The launch of the rating tool was held at the iconic Sydney Opera House, itself 40 years old this month, which is aiming to achieve one of Australia's first Green Star – Performance ratings.
According to the GBCA's Chief Executive, Romilly Madew, Green Star – Performance will be a 'game changer' for the industry.
"We have spent more than a decade focused on the design and construction of new and retrofitted buildings and their interiors – and now have more than 620 Green Star-rated projects around Australia, with a further 480 registered to achieve certification.
"While we are very proud of each and every one of these buildings, Green Star – Performance will help us tackle the far greater challenge of improving the efficiency of our existing building stock.
"Most of Australia's buildings were built at a time when little thought was given to issues such as energy efficiency, water use or indoor environment quality. Green Star – Performance will enable us to transform these 'brown' buildings into the green buildings we need, and reduce their operating costs," Ms Madew says.
The GBCA's development approach to Green Star – Performance has involved more collaboration with industry than ever before.
"From Australands's perspective, it is of particular importance that the tool covers the operational performance of all building types including, for the first time, industrial facilities," says Bob Johnston, Managing Director of Principal Sponsor, Australand. "This is significant, given the growing importance of the asset class to institutional investors. It is also important that the tool has been designed to be applied across entire portfolios and that it recognises incremental improvement by allowing ratings from 1 to 6 Stars."
Green Star – Performance ratings are delivered in a simple and easy-to-use online format. Assessment is quick and easy, so gaining a Green Star – Performance rating will be a cost-effective and efficient process.
The GBCA's Chair, Daniel Grollo, says: "The vast majority of Australia's buildings are under-performing for owners and users, for business and for our environment.
"Whether the building is a school, shopping centre, hotel or hospital, Green Star – Performance will help owners and managers to identify and upgrade building performance in areas such as energy, water, waste reduction and indoor environment quality.
"From today, existing building owners can put themselves on an equal footing with the owners of new buildings by achieving a Green Star rating and the benefits that it brings, including faster attraction of tenants and buyers, increased employee productivity and engagement, and improved asset value," Mr Grollo concludes.
About the Green Star Performance Rating Tool
Australia has almost 25 million square metres of office stock, and the average age of these buildings is 27 years. Most of these buildings were constructed for as little money as possible, and with little thought given to issues such as energy efficiency.
Australia also has around 9,500 schools and universities, 1,300 hospitals, 1,300 shopping centres, as well as countless square metres of other buildings such as libraries, law courts, town halls and industrial facilities.
Green Star – Performance will help building owners, operators and occupants to measure and monitor the environmental impacts of their existing buildings and take practical action to improve operational performance. It is able to rate every type of building, with the exception of single detached homes.
The tool was developed by the Green Building Council of Australia over a two year period, with the support of: Principal sponsor Australand; Silver sponsors GPT Group, NDY, Brookfield Multiplex and Sustainability Victoria; Bronze sponsors Energetics and SEED; Sector partner Facility Management Association of Australia; and Supporter Property Council of Australia.
Green Star – Performance joins the suite of Green Star rating tools for offices, building interiors, retail and industrial facilities, healthcare, public and education buildings, and multi-unit residential dwellings. Green Star – Communities assesses developments at the precinct scale, while the Green Star – Custom development service enables projects that are complex or fall outside the scope of other rating tools to achieve Green Star ratings.