Cities move to protect business from climate change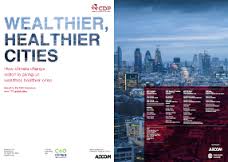 10 July 2014: Sydney and Melbourne are both addressing climate change threats, the new CDP Cities Report finds. The real and current threat of climate change is driving local governments to take concrete action, so finds Protecting our Capital, a new report from CDP, (formerly Carbon Disclosure Project), AECOM and C40 Cities Climate Leadership Group (C40).
The report includes analysis by AECOM and is presented together with CDP's long-standing strategic partner C40. It examines the data from 50 cities where 78 companies have reported that they expect climate change to have a physical effect.
The City of Melbourne, for instance, reports that heat related deaths in those aged over 65 are expected to double by 2020, rising from the current 289 deaths per annum to 580+ by 2020 and to 980+ by 2050. Urban heat island effect is a significant contributor to temperatures in the Melbourne CBD, increasing temperatures on a 30-40°C day by 0.5 – 0.8°C, and resulting in costs of approximately $300 million. The City of Sydney reports that it is currently evaluating the costs and benefits of solutions to reduce the urban heat island effect, such as how shade trees and pavement colour affect urban temperatures.
Ben Smith, AECOM Associate Director – Sustainability, said both Melbourne and Sydney experience extreme temperatures during summers that put strains on essential infrastructure, such as electricity and transport networks.
"Both the City of Melbourne and the City of Sydney are facilitating action on climate change because they recognise that future climate impacts on businesses will depend on measures taken by business, councils and state governments working in collaboration to manage these risks", he said.
Cited impacts include drought, intense rainfall, storms, floods, heat waves and sea level rise. The report establishes that both cities and companies are aware of the substantial financial values associated with climate change impacts and that city action on climate change helps reduce those risks for businesses.
Larissa Bulla, head of CDP's cities program, said "Local governments are storming ahead to protect their citizens and businesses from the impacts of climate change, but further collaboration with business is needed to increase city resilience.
"Through the provision of information, policies and incentives, cities can help equip businesses to manage these risks and embrace the opportunities," she said.
Nearly every city in the C40 network of global cities taking action on climate change has this year disclosed to CDP, the official exclusive reporting partner of the C40.
Kerem Yilmaz, C40 head of research said "The need to understand and act upon climate risk is a growing priority."
"That's why these cities are taking steps right now to help create more climate-resilient communities, economies and infrastructure. Their commitment to measuring and reporting on this critical issue is accelerating action by enabling cities to identify common challenges and work together to spur and implement solutions," he said.
Individual responses from the cities are now available on the CDP website, where the report can be freely downloaded.
Released alongside the new report is an infographic which displays data from all 207 reporting cities, including their greenhouse gas emissions, risks, adaptation actions, and emissions reduction activities. Small version follows: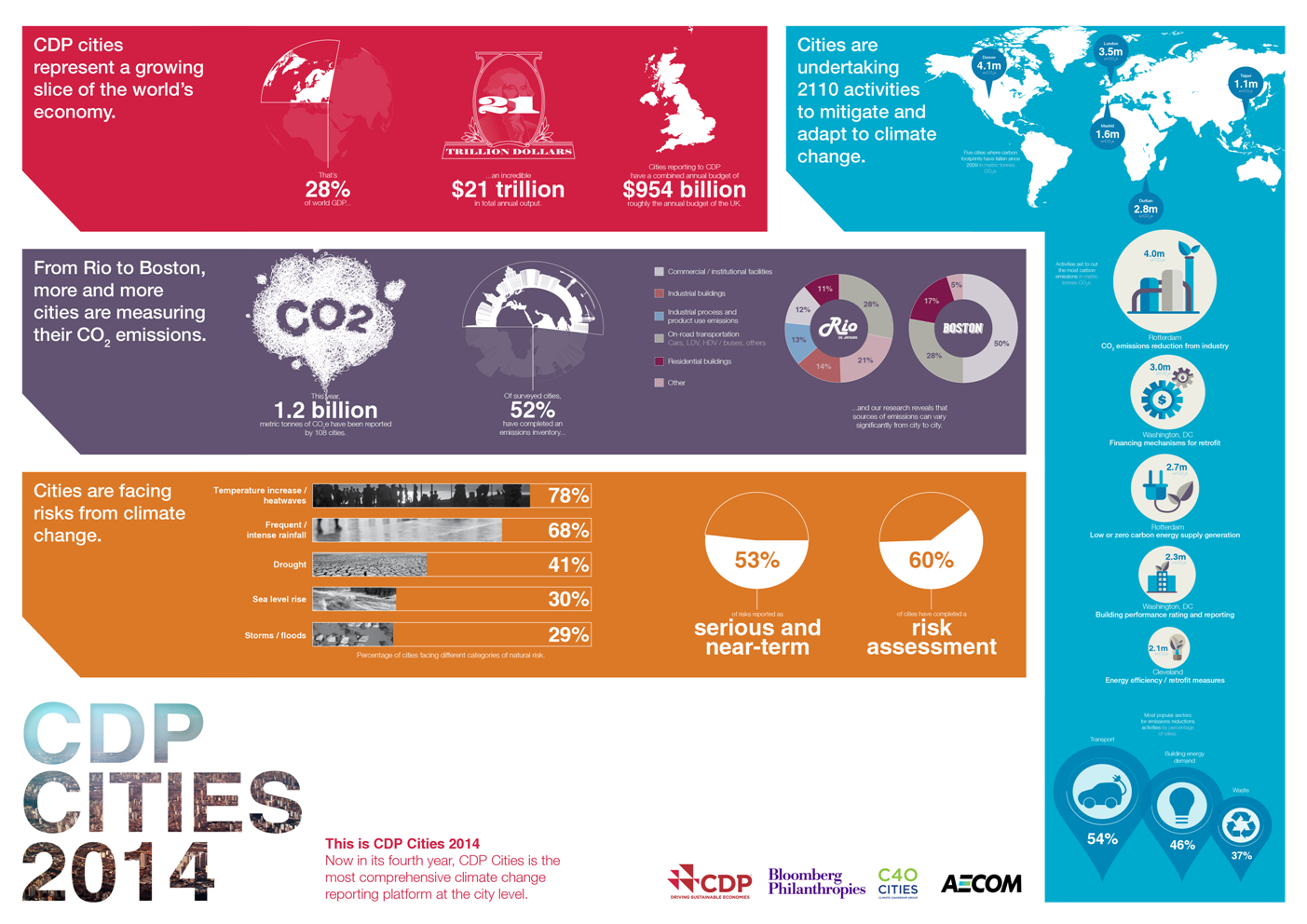 See the full infographic (3 meg) on the cities pages of CDP's website for the cities program.