Applause for Australia's green building leaders in 2013
Australia's green building leaders were recently recognised by the Green Building Council of Australia. Thanks to these leaders, the green building industry continues to accelerate, with more than 100 Green Star projects certified and 134 new Green Star projects registered during 2013.
"We now have 641 Green Star certified projects across every state and territory, with a further 486 projects registered to achieve ratings," says the Green Building Council of Australia's (GBCA's) Chief Executive, Romilly Madew.
"We are particularly proud of the fact that 20 per cent of Australia's office space is now Green Star certified – a phenomenal achievement in just ten years," Ms Madew adds.
A number of green leaders have achieved particularly impressive results in 2013, including:
Australia's green building leaders – Development leadership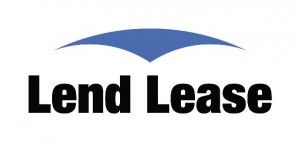 With six new Green Star ratings totally 122,000 square metres of floor space in 2013, Lend Lease topped the table in terms of number of projects and area of floor space. Lend Lease's certifications included a range of building types – retail centres, offices and the world's largest timber residential tower, Forté in Melbourne, among them. Lend Lease also achieved the first Green Star – Communities registration this year, for Barangaroo South in Sydney.
"Lend Lease was an early adopter of Green Star, and has led the pack in demonstrating that sustainability is an asset, not a threat. Lend Lease now has 536,129 square metres of Green Star certified space, with a further 776,990 square metres registered. Lend Lease has steadfastly maintained its commitment to green innovation, and deserves recognition as a green leader in 2013," Ms Madew says.
"Lend Lease is passionate about creating the best places for people," says Tarun Gupta, Chief Executive Officer of Lend Lease Property.
"Lend Lease recognises the superior returns from taking a sustainable approach to all of our activities, and this continues with more than 90 per cent of the major projects in our development pipeline achieving or targeting green certification outcomes. Lend Lease is proud to partner with the Green Building Council of Australia to realise innovation and deliver the next generation of social, environmental and economic value within our cities and communities," Mr Gupta adds.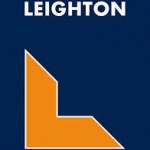 Leighton Properties also gains applause for registering the most Green Star projects in 2013 – seven in total.
"The Leighton Group has shown a long-term commitment to Green Star, and has worked on 31 Green Star projects certified. Leightons is currently developing 140,000 square metres of Green Star-rated sustainable commercial office space, with another 270,000 square metres planned," Ms Madew explains.
"A key strategic objective for Leighton Properties is to be a world leader in sustainable development; it's an important concept that is embedded in the culture of our business. We are very proud to be working with the GBCA and are committed to creating sustainable developments of the future," says Mark Gray, Managing Director of Leighton Properties.
Australia's green building leaders – Consultancy leadership

The Green Star process requires a cast of many players, and the consultant is the director that brings everyone together. This year, WSP was the most active consultant, working on 39 Green Star projects at various stages of development.
AECOM worked on the most certified projects – 16 in total.

"Both WSP and AECOM have highly experienced Green Star Accredited Professionals who are committed to green building, and are actively engaged in furthering sustainable building practices. This day-to-day commitment to sustainability cannot be understated, and we congratulate both companies for their achievements in 2013," Ms Madew says.
"In an economy constrained by resources and finances, competition to be the best performer in the property sector is paramount. We know that our clients look to develop and manage buildings that are stronger in performance, with environmental performance definitely at the fore. The growth of the Green Star suite of tools is reflective of this and proof that our clients want to benchmark themselves against the best, irrespective of building type," says David Jarratt, Director, WSP Built Ecology.
"AECOM works hard to produce building solutions that are sustainable and high performing, and which satisfy Green Star certification requirements with ease. To see iconic projects like the Frank Gehry-designed Dr Chau Chak Wing Building in Sydney awarded 5 Star Green Star certification makes us very proud. AECOM looks forward to continue working with the GBCA, using sustainability assessment models, whole-of-life cost plans and specialists engineering solutions to push the boundaries in this regard," says Andrew Schofield, AECOM's Managing Director, Buildings + Places, Australia New Zealand,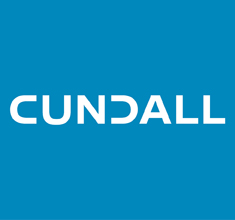 Meanwhile, Cundall kicked off the most new projects of 2013, managing 14 new Green Star projects that were registered in 2013.
"In our fast-paced industry, Cundall's achievement reminds us that we must continue to 'push the envelope' to stay ahead of the competition and to achieve our vision for a sustainable built environment," Ms Madew says.
"Our number of new Green Star projects in 2013 reflects not only our prominence in the industry but also the wide-spread adoption of Green Star as a method of showing off your greenness," Simon Wild, Cundall's Chief Executive Officer explains.
Australia's green building leaders – Government leadership

This year, governments in Victoria – both state and local – led the nation. Six government projects, including four Victorian Government buildings, were certified in 2013, as well as the first Green Star-rated library in the City of Melton. Victoria also registered the most government projects – nine in total.
"The Victorian Government has shown visionary government leadership and understands the value of Green Star as the method of measurement to demonstrate accountability, financial responsibility and transparency in our buildings," Ms Madew says.
"It should be no surprise, then, that government leadership has generated industry confidence and commitment to green building, with Victoria certifying the most projects in 2013, with 26. We congratulate the Victorian Government, as well as the local government leaders in Melton, Greater Dandenong and Greater Geelong for their outstanding efforts in 2013," Ms Madew concludes.