Background reading on sustainable business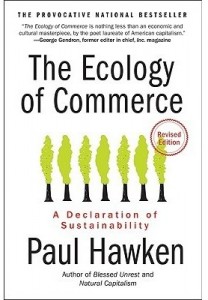 The world's best known leaders in business sustainability have highlighted that the sustainability journey is one of continuous learning and there's certainly a large volume of background reading available on the topic.
To highlight the importance of reading up, check out this punchy 3 minute film featuring Ray Anderson of Interface carpets. He talks about how his journey started with the help of a book called, 'The Ecology of Commerce' by internationally renowned author, Paul Hawken (also co-author of 'Natural Capitalism').
So to get you started, here's just a handful of useful books on sustainable business. In time, this page will include a summary of each of these resources, to help you find what you think would be most useful in your context.
Books on sustainability