Powering the change to a circular economy – Adelaide
Date/Time
Date(s) - 15/11/2017 - 16/11/2017
All Day
Location
Tonsley Innovation Precinct
Category(ies)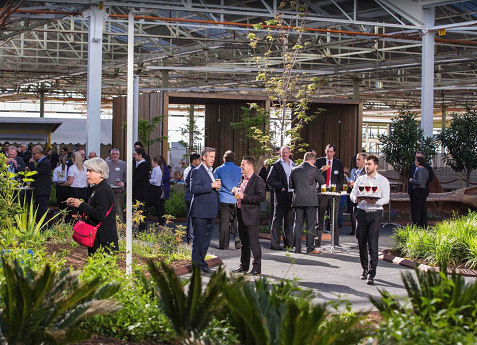 Powering the change is the first Australasian conference entirely dedicated to the challenges of implementing the circular economy.
Many studies have demonstrated the benefits of making our economies more circular. The World Economic Forum puts the potential economic benefit at $1 trillion USD annually worldwide.* So how do we get there?
Leading organisations are already implementing pilot projects, policy measures, and cutting-edge research to transform discourse into reality.
Many more are unsure where to start.
Through keynotes, panel sessions, networking events and workshops, the Powering the change to a circular economy conference will connect and engage participants across disciplines, industries and sectors.
Our end goal? To form valuable partnerships to collaboratively build momentum and power the change to a circular economy.
Together we will lead the change.
SOUTH AUSTRALIA
Powering the change to a circular economy will be held in South Australia – a state that is leading on circular economy, most recently with the release of the report 'Creating value: the potential benefits of a circular economy in South Australia' in May 2017. This report conservatively estimates that by 2030, a circular economy could create an additional 25,700 full-time equivalent jobs in South Australia, whilst reducing greenhouse gas emissions by 27%. Read more on the 'Creating value' report.
The State has also led on managing waste and resource recovery since the 1970s, with innovative policies such as the Container Deposit Scheme and single use plastic bag ban contributing to a recycling rate around 80%. Greenhouse gas emissions have decreased to below 1990 levels whilst the State's economy has grown by more than 60%, and nearly 40% of South Australia's energy is generated from renewable wind and solar energy.
TONSLEY INNOVATION DISTRICT
Adelaide's Tonsley Innovation District is an outstanding example of industrial reuse, turning a former car manufacturing plant into a stunning space that integrates everything from tertiary education and industry-focussed research, through to commercial operations, startups and retail.
Just 20 minutes from the city centre by road or rail, the precinct has won a raft of design awards and is linked to the world through ultra fast internet, and a myriad of world-class collaborations. Take this opportunity to join us under the roof of the 'Main Assembly Building' and experience this evolving precinct for yourself.
More details here: https://www.creatingvalue.net.au/poweringthechange/
Enquiries: 0438 65 33 11