All-Energy 2018 Conference & Exhibition Melbourne
Date/Time
Date(s) - 03/10/2018 - 05/10/2018
All Day
Location
Melbourne Conference and Exhibition Centre
Category(ies)
Event website here: http://www.all-energy.com.au/en/
ALL-ENERGY AUSTRALIA CONFERENCE: THE FUTURE OF ENERGY
Program below.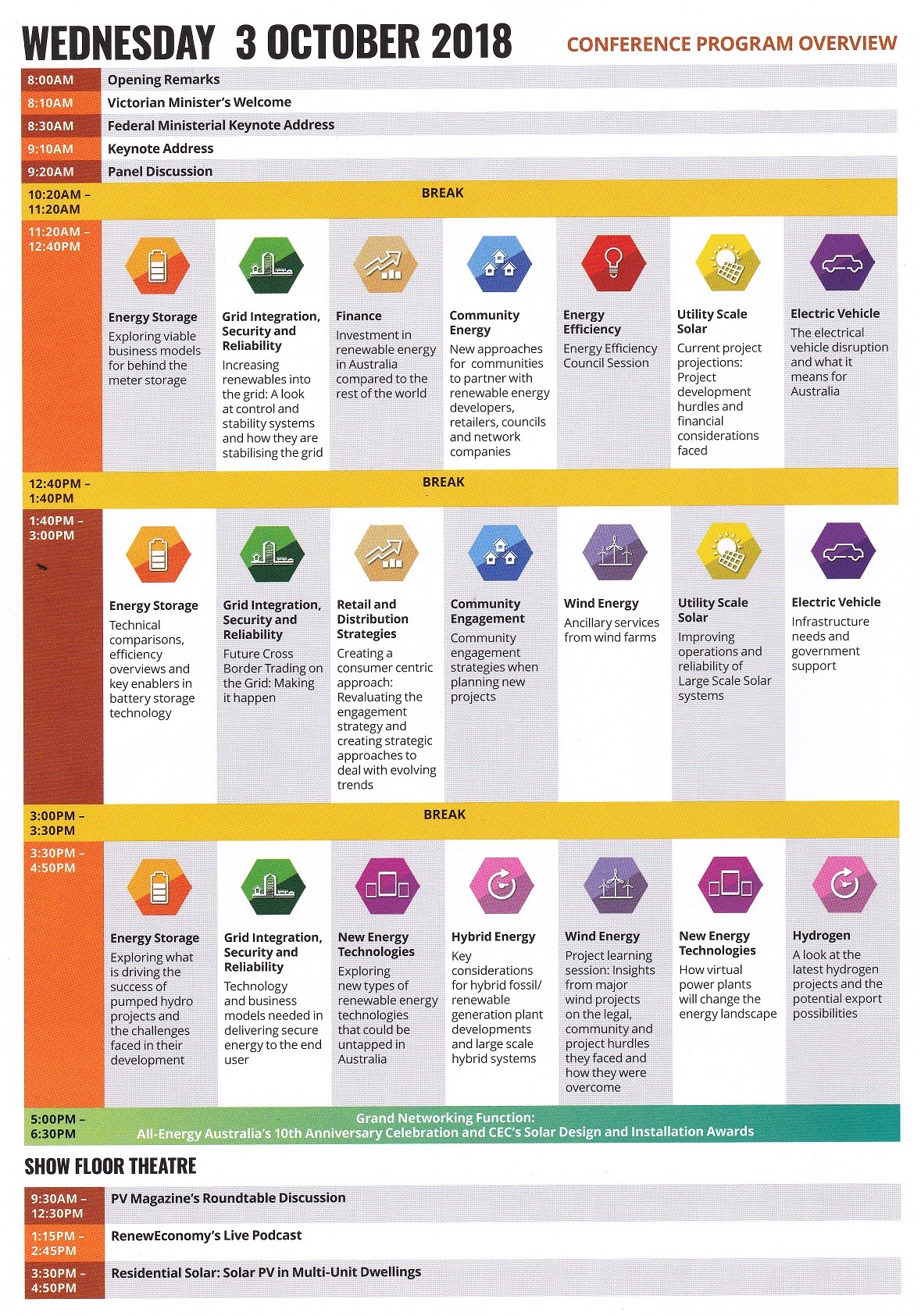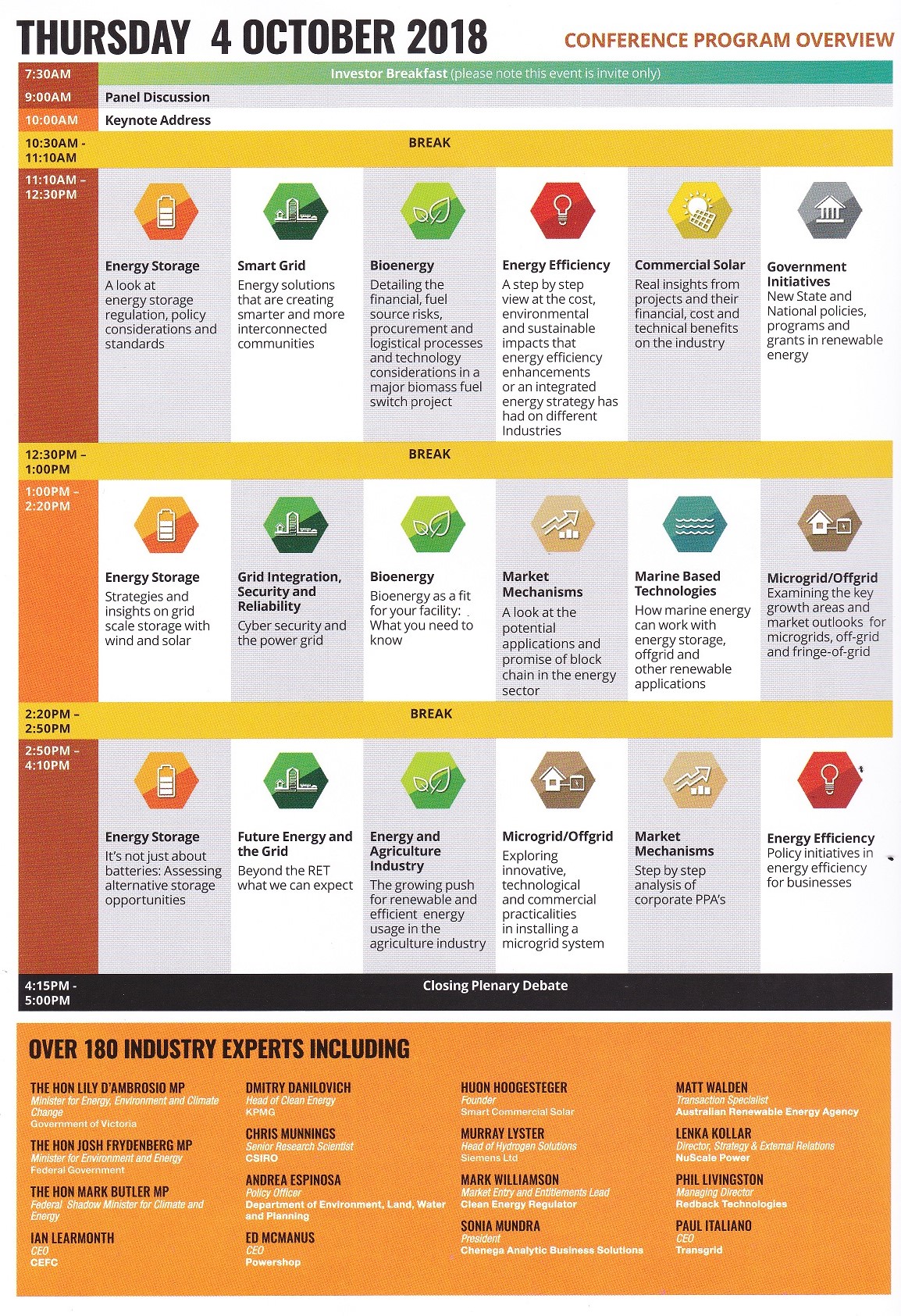 More than 180 world-class speakers will present at All-Energy Australia 2018, delivering two days of free, presentations across a six stream conference program. The sessions will cover the latest innovations, energy policy and government initiatives and project developments across solar and wind energy, energy storage and more.
EXHIBITION
SECURE YOUR STAND
All-Energy Australia 2017 featured over 170 leading domestic and international exhibiting companies, making All-Energy Australia the largest single meeting point for the clean energy sector.
All-Energy will continue to expand in 2018 by offering our exhibitors and visitors the highest quality clean energy business-to-business event in Australia, with sponsorship opportunities providing unrivalled exposure for companies wishing to capitalise on the extensive marketing reach of All-Energy Australia.
Questions?
Customer Service Team:
Phone: +61 (2) 9422 2955
Email: info@all-energy.com.au